Microsoft
Sony
SEGA
Electronics Arts
Konami
Capcom
Vivendi
Namco

Midway
Eidos
Warner Bros.
Take Two
Ubisoft
Atari
KOIE
THQ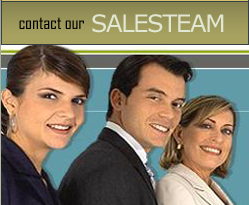 Terms and Conditions
1. ALL SALES ARE FINAL: Kaztron Inc. offers no price protection of any kind. SHIPMENT OUTSIDE THE CONTINENTAL UNITED STATES: All shipments outside of the continental U.S.A have to be either pre-paid, International letter of credit

2. SHIPMENT, DELIVERY, TITLE AND RISK OF LOSS: Delivery dates are approximate, and are based upon receipt of all necessary information from the Buyer and are not a guaranty of particular date of delivery. Except as provide under Clause # 7 herein, Sellers responsibility for product ceases risk of loss (and also title to the products in cash sales) passes to buyer (a) upon delivery to the inland carrier where delivery is specified F.O.B. - warehouse of port of entry and (b) upon delivery at destination where delivery is specified F.O.B. destination.

3. DELAY/NON PERFORMANCE: Seller will not be liable for the delay in performance, including or failures to perform , including failure to deliver, due to (a) any cause beyond the Seller's reasonable control acts of Buyer, acts of Civil or Military authorities governmental regulations or priorities, strikes, fires, riots, wars, or natural disasters, including epidemics, storm droughts, floods, earthquake, or transportation delays, or © any inability arising from causes beyond Sellers reasonable control to obtain necessary materials, components, service of facilities. Seller will promptly notify Buyer of any material delay and will specify a revised performance date as soon as possible. In the event of such delay, this agreement will not be terminated and the date of performance will be period of delay.

4. PRICES: Prices shown on the face hereof are firm for the quantities listed provided the Buyer and Seller have agreed on a delivery date. In the absence of an agreed upon delivery dates, Seller reserves the right to effect price changes at the time shipping.

5. TAXES: The gross amount of any sales, property, excise, use, value-added or other similar tax applicable to the price, sale, or delivery of any products of services furnished hereunder by Seller or Buyer shall, at Sellers option, either be added to the price as shown on the face hereof or Buyer will provide Seller with tax exemption certificate acceptable to the taxing authorities.

6. FINANCIAL CONDITION: Any order for products by Buyer should constitute a representation that Buyer is solvent in addition, Buyer will furnish a written representation concerning, its solvency at any time during the transaction covered by this agreement. If buyer's financial condition at any time does not justify continuance by Seller hereunder, Seller may require full or partial payment in advance. In the event the Buyer bankruptcy or insolvency or in the event any proceeding is brought against Buyer, voluntary or involuntary, under bankruptcy, or insolvency laws, Seller shall be entitled to cancel any order then outstanding at any time during the period allowed for filling claims against the estate and shall receive reimbursement for it's proper cancellation charges. Sellers rights under this article are in addition to to all rights available to it law or in equity.

7. CHANGES/SPECIAL REQUEST: No charge order or special request or requirement of Buyer not specifically referenced herein will bind Seller unless agreed to in a writing signed by Seller's duty authorized agent. In the event that compliance with Buyer's change order or special request or requirement ( including complying with provision of any local electrical or building codes) adds to Seller's cost or causes a delay in Seller's cost or causes delay in Seller's any performance, the price as shown on the face hereof will automatically be increased by the amount of the additional cost and performance date will automatically be extended by the period of the delay. Seller will not notify Buyer as soon as possible of the amount of such price increase and of the revision performance schedules, but Seller right under this paragraph are not contingent upon sending of such notice.


8. WARRANTY INFORMATION:
A) As to merchandise the carries the manufacturer warranty Kaztron EXPRESSLY DISCLAIMS Making ANY WARRANTY OF ANY KIND IMPLIED OR EXPRESS, INCLUDING WARRANTIES OR MERCHANTABILITY OR FITNESS FOR PARTICULAR PURPOSE AND ALL SUCH MERCHANDISE IS SOLD "AS IS" AND WILL ALL FAULTS.
B) Buyer acknowledge that Kaztron Informed Buyer that the merchandise may not necessary have been purchase from the manufacturer's authorized distributor in the United States, and it so called parallel merchandise. and, therefore, may not carry the manufacture's or distributor's customary warranties for
all such merchandise.
C) Kaztron shall not be liable for indirectly, incident, or consequential damages inducing lost profits, revenues;business opportunities, etc arising from any delay in or failure of performance required under this agreement. Buyer shall hold harmless Kaztron and its officers, directors, shareholders, employees and representatives from and against any claim or suit brought against any of them, by any third party or account of merchandise sold to Buyer hereunder, and shall further indemnify them any loss, cost or expense any of them may incur by reason thereof (including attorney fee).
D) Seller warrants against defect in material workmanship, as follows.
1. For a period of 90 days from the date of purchase, Seller would pay the labor charges and repair the defective product at our service facility. After this 90 day period. Buyer must pay for all labor charges.
2. In addition, Seller will supply , at no charges, new or rebuilt replacements for
defective parts foe period of six months from the date of purchase.
E) To obtain warranty service during 90 day period parts and labor, or 6 months parts. Buyer must take the product, or deliver the product PREPAID to OUR service facility within the warranty period. Some
states do not allow the exclusion or limitations of incidental or consequential damage, or allow limitations on how long a warranty lasts, so the limitations or exclusions may not apply to you. This warranty gave you specific legal rights and you may also have rights which may vary from the state to state.

9. LIMITATIONS OF LIABILITY (a) SELLER WILL NOT UNDER ANY CIRCUMSTANCE; WHETHER AS RESULT OF BREACH OF CONTRACT, BREACH OF WARRANTY, TORT OR OTHERWISE BE LIABLE FOR CONSEQUENTIAL, INCIDENTAL SPECIAL OR EXEMPLARY DAMAGE including, but not limited to loss of profits or revenues, loss of use or damage to any associated equipment, cost of capital, cost of substitute products, facilities, facilities or services, downtime cost or claims of Buyer's customers. (b) SELLERS LIABILITY OF ANY CLAIM OF ANY KIND FOR ANY LOSS OR DAMAGE ARISING OUT OF OR RESULTING FROM, OR CONCERNING ANY ASPECT OF THIS AGREEMENT OR FROM THE PRODUCTS OR SERVICES FURNISHED HEREUNDER SHALL NOT EXCEED THE PRICE OF THE SPECIFIC. PRODUCT OR SHIPMENT WHICH GIVES RISE TO CLAIM © Seller will not be subjected to any liability, whether in contract warranty, tort or otherwise, on any claim for loss or damage concerning products, parts, advice assistance or service which Seller furnishes to Buyer as a business courtesy but are not required under this agreement. (d) The invalidity, in whole or in part, of any of the foregoing subparagraphs will not affect the remainder of such subparagraph or other subparagraph in this paragraph (no. 9).

10. INITIAL FAILURE RETURNS: We ask you to carefully inspect the merchandise upon receipt and notify us of any apparent defect due to shipping, handling etc. within 5 working days. We will accept you claim and process it as soon as possible.
A) All merchandise that has been initially defective is subject to our verification, and it will be exchange as quickly as possible. without the proper RA number will be refused by Kaztron or sent back to you freight collect and assessed as handling fee.
C) We will verify through checking serial numbers whether the defective item was purchase by us, and then call you and assign to you an RA number. The number shall only be used for the shipment in question. You must mark all sides on all sides on all boxes with the proper assigned RA number. Please ship all items prepaid and we will immediately repair the merchandise ( in our sole discretion ad depending on item and branch). All merchandise repaired or replaced merchandise will be sent freight pre-paid.
D) To get a RA number, you must call (818) 902-1100 Monday thru Friday, 10:00 AM to 5:00 PM P.S.T. No. RA numbers will be assigned through our toll free numbers as they are maintained for ordering only.
E) Any merchandise that has been abused through mishandling by persons in the chain distribution other than Kaztron personnel is not covered by warranty Kaztron will repair such items at customer's expenses and customer is responsible for any parts required. Please note that in some cases it take 2-5 weeks for some repairs depending on the item and model number.

11. ASSIGNMENT: Buyer may not delegate any duties nor assign any of its rights or claims under this agreement without prior written consent of Kaztron and such delegation or assignment not in compliance with this provision shall be void. This agreement shall in all respects be binding upon the heirs, successors, representatives and assignees of the buyer.

12. APPLICABLE LAW, JURISDICTION, AND VENUE: All orders for items set forth herein were received at Los Angeles, CA. All payment to Seller are payable at Seller's place of business in Los Angeles, CA. Seller and Buyer agree to jurisdiction and venue in Los Angeles, CA It is understood and agreed the buyer has delivered this application and related financial information to Seller's credit officers in Los Angeles, CA and therefore stipulate that jurisdiction and venue is proper in Los Angeles County. All payment to Seller's place of business in Los Angeles California. It is further agreed that the laws of the State of California shall govern this Agreement.

13. ATTORNEY FEES AND RELATED COSTS: In the event of any dispute concerning any provision of this agreement which results in arbitration or litigation the prevailing party shall, in addition to any other recovery which may be awarded, be entitled to recover reasonable attorney's fees and all related costs of suits incurred.

14. ENTIRE AGREEMENT: This Agreement constitutes the entire agreement between the parties and supersedes other agreement whether written or oral; that may have been entered into by parties and
shall prevail over contradictory term and conditions in any purchase order, acceptance, acknowledgment, or other standard forms used by the parties in performing this agreement.

| | | Products | Privacy Policy | Terms & Conditions
© KAZTRON Inc. 2007. All rights reserved.