Microsoft
Sony
SEGA
Electronics Arts
Konami
Capcom
Vivendi
Namco

Midway
Eidos
Warner Bros.
Take Two
Ubisoft
Atari
KOIE
THQ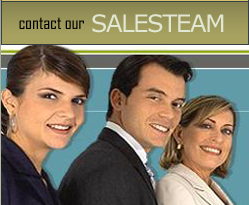 With over a decade of experience in the video gaming industry, we believe we are one among the best company that can assist you with your video gaming needs. We are capable of supplying you the latest video game titles, accessories, and hardware for all video game systems such as : Playstation, PSP, 360, Microsoft XBOX, Nintendo Wii GameCube, Game Boy Advance, Nintendo Ds, as well as others.

Our enormous warehouse in California, USA processes hundreds of shipments a month with care ensuring the goods get our customers on time and in perfect condition.

We also offer very competitive pricing, a massive inventory and a courteous staff:

KEY POINTS OF OUR SERVICES:

Lowest Pricing : Extremely low pricing on all inventories.

Weekly/daily updates: You are notified by e-mail or fax, of the latest releases, re-stocks and price drops.

Same Day Shipping: Orders can be shipped the same day they are placed.

Lowest Shipping Rate: Add savings from your shipping to your profits.

Expert Game Advice: Experienced sales team with a high level of product knowledge.

Closeout Titles: The largest selection from any distributor.

The Best Service: Just give us a chance and you will find out.

REMEMBER… we are here to serve you and hopefully be a partner in your success.

| | | Products | Privacy Policy | Terms & Conditions
© KAZTRON Inc. 2007. All rights reserved.